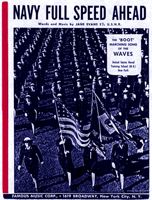 1941 WAVES "Boot" March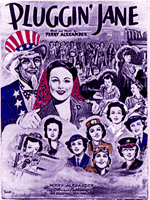 "Pluggin Jane", 1945, covered all the bases
with respect to the many contributions by women
during WWII. The actual sheet music
is bright blue with some red highlights
and a purplish wash on the defense workers.
Again, I have taken editorial license
and repeat, these are not
the true colors on the sheet music.